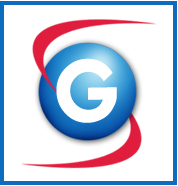 SARKHEL'S  GUIDE
TO SPEED TEST FOR COMPETITIVE EXAMINATIONS
(FOR BANK, PSC, SSC, RRB, PRIMARY ,GR-D ETC EXAMS )
THE INSTITUTE:
"SARKHEL'S GUIDE" was set up in 1981 at Burdwan. It is the oldest Institute at Burdwan completing twenty ninth year of its existence. It is not only the oldest but also the first institution in West Bengal. It has been established to impart guidance to the candidates appearing in different competitive examinations such as those conducted by Bank/Rail/SSC/PSC etc. in Clerical cadre/Bank PO Exam posts & teaching posts.
FACULTY:
A team of devoted, experienced and competent professors, teachers and professionals to serve the best interests of the aspiring candidates.
METHOD OF INSTRUCTION:
The faculty members of the Institute will help the candidates in preparing themselves for these competitive examinations. Exhaustive study materials with answers will be supplied every week through courier/ speed post/ e-mail/ mobile phone etc. Answers along with clear explanations will also be sent through e-mail. Those candidates who are interested to seek admission are advised to enroll their names in the given format.
ALUMNI:

A large number of candidates are now well established in life after taking the guidance from "SARKHEL'S GUIDE". A list of successful candidates will be supplied along with study materials to facilitate verification in the event of any doubt. It is needless to say that the list is not exhaustive.
Please send mails to the following e-mail address : sarkhelsguide@gmail.com , sarkhelsguide@yahoo.com